Generous volume discounts apply on selected wired & wireless headsets !

Headsets For Grandstream IP phones
A collection of 100% compatible wired & wireless headsets for your GXP - GRP - GXV series Grandstream IP phones.
All of our headsets are tried and tested on Grandstream IP phones.
Generous volume discounts on 4+ headsets - see products for more info

Buying several headsets? Why not get a free trial? (More)
UK Mainland shipping is free when you spend over £100.
GXV Series
GRP Series
GXP series
GXP Cont'd

GXV3240 Headsets (BT)
GXV3275 Headsets (BT)
GXV3350 Headsets (BT)
GXV3370 Headsets (BT)
GXV3380 Headsets (BT)

GRP2612 Headsets
GRP2612W Headsets
GRP2612P Headsets
GRP2613 Headsets
GRP2616 Headsets

GXP1405 Headsets
GXP1450 Headsets
GXP2000 Headsets
GXP2010 Headsets
GXP2020 Headsets
GXP2100 Headsets
GXP2124 Headsets
GXP2130 Headsets (BT)
GXP2135 Headsets (BT)
GXP2140 Headsets (BT)
GXP2160 Headsets (BT)
GXP2170 Headsets (BT)
GXP2200 Headsets

GXP1610 Headsets
GXP1615 Headsets
GXP1620 Headsets
GXP1625 Headsets
GXP1628 Headsets
GXP1630 Headsets
GXP1760 Headsets
GXP1780 Headsets
GXP1782 Headsets
GXP2135 Headsets
GXP2170 Headsets
100% Compatible with Grandstream IP Phones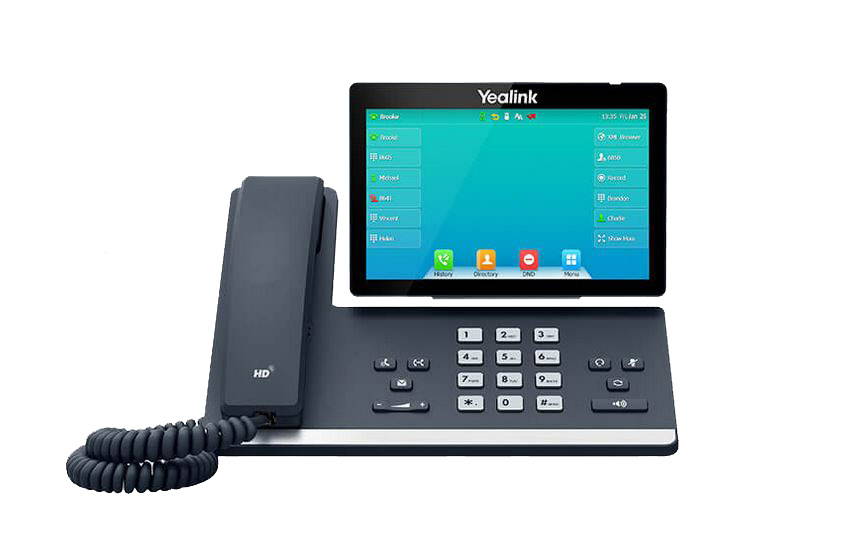 Best Selling Wired headsets for Grandstream IP phones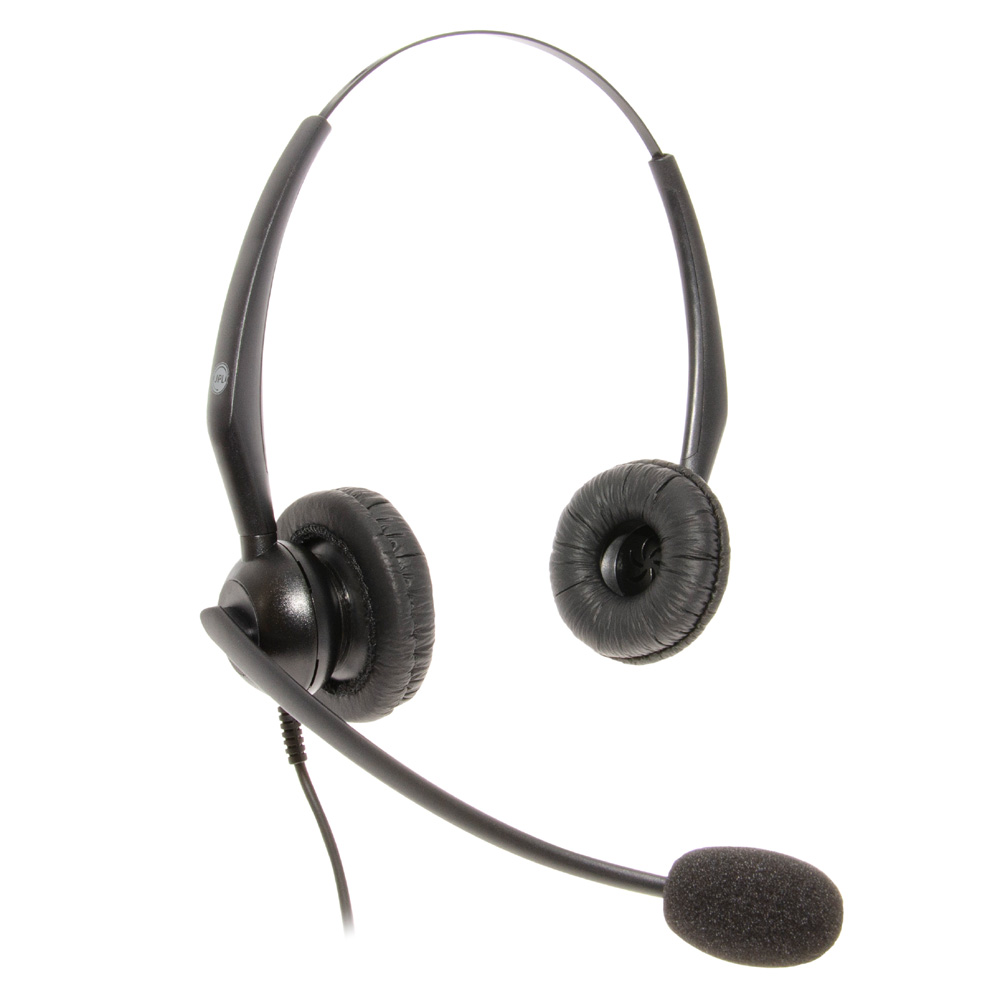 Available in both 1 & 2 ear versions
Noise cancelling microphone
Accoustic shock protection
Super comfortable foam ear cushions
lightweight - suitable for casual use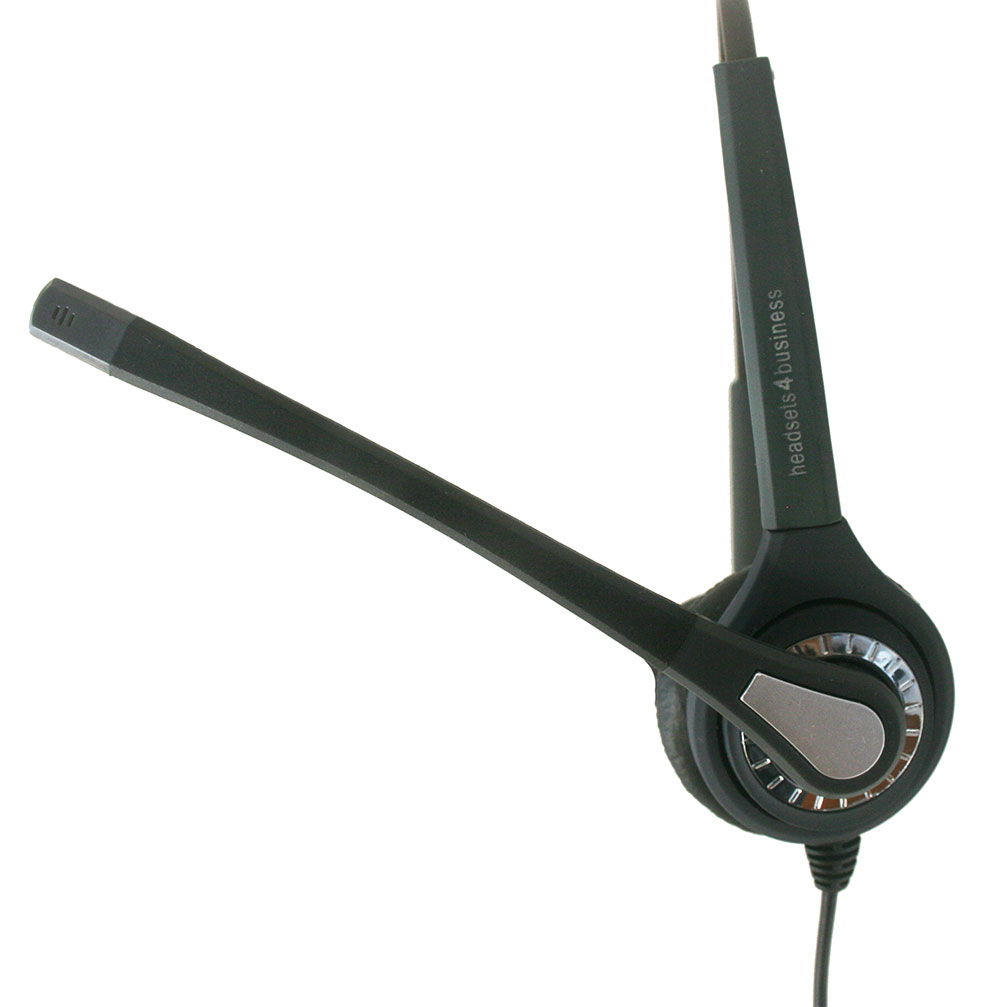 Proven to work on 99% of business desk phones
it offers great quality sound
it has an ultra-noise cancelling microphone
it's highly suited to all day use
Best selling professional call centre headset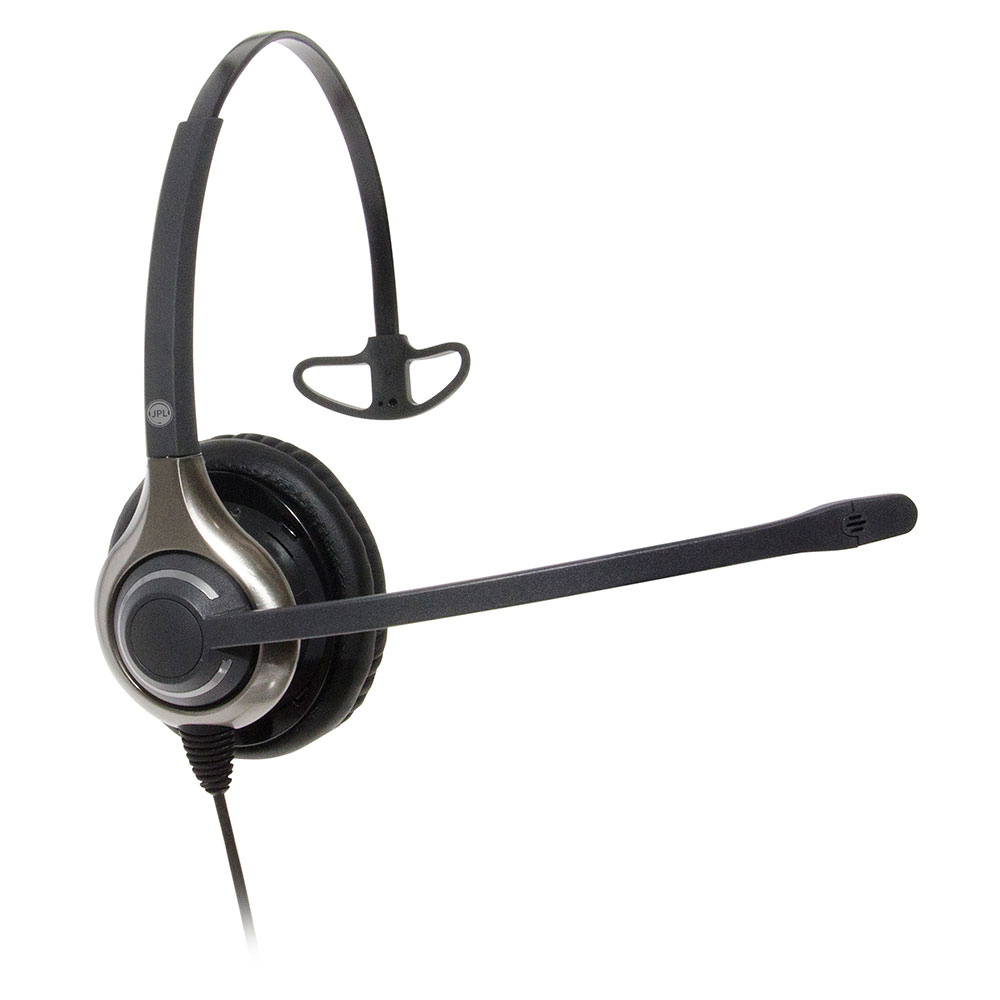 99% compatible with business desk phones & PC (USB)

Ultra Noise cancelling microphone

Wideband enabled speakers

Large 70mm Smooth leatherette ear cushion(s)

Aluminium Premium grade metal housing
Best Selling DECT Wireless headsets for Grandstream IP phones
All the following headset models are DECT wireless compatible, where as not all Grandstream models are "bluetooth" compatible (see bluetooth headsets further down this page for bluetooth enabled models)
DECT wireless headsets offer a much larger range (100 m+) from your Grandstream phone where as Bluetooth a much shorter range (approx 10-15m) - the main difference between the 2 is with DECT you need an optional EHS cable for remote answering when away from your desk. Bluetooth does this without the need of an EHS lead BUT...you have to be within 10m of your IP phone.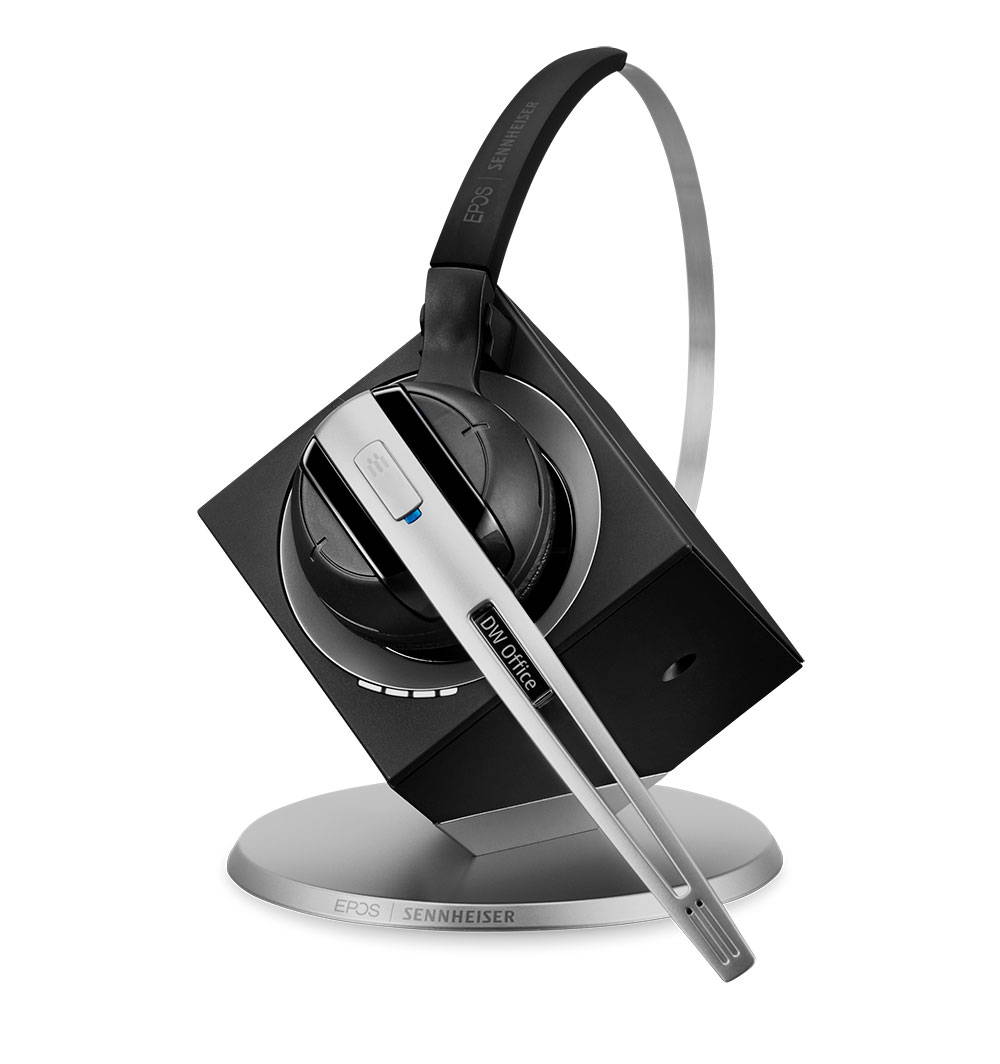 Ultra noise cancelling microphone
EHS compatible for remote answering (deskphone)
Up to 12 hours talk time
Super light weight
Price: From £166 plus VAT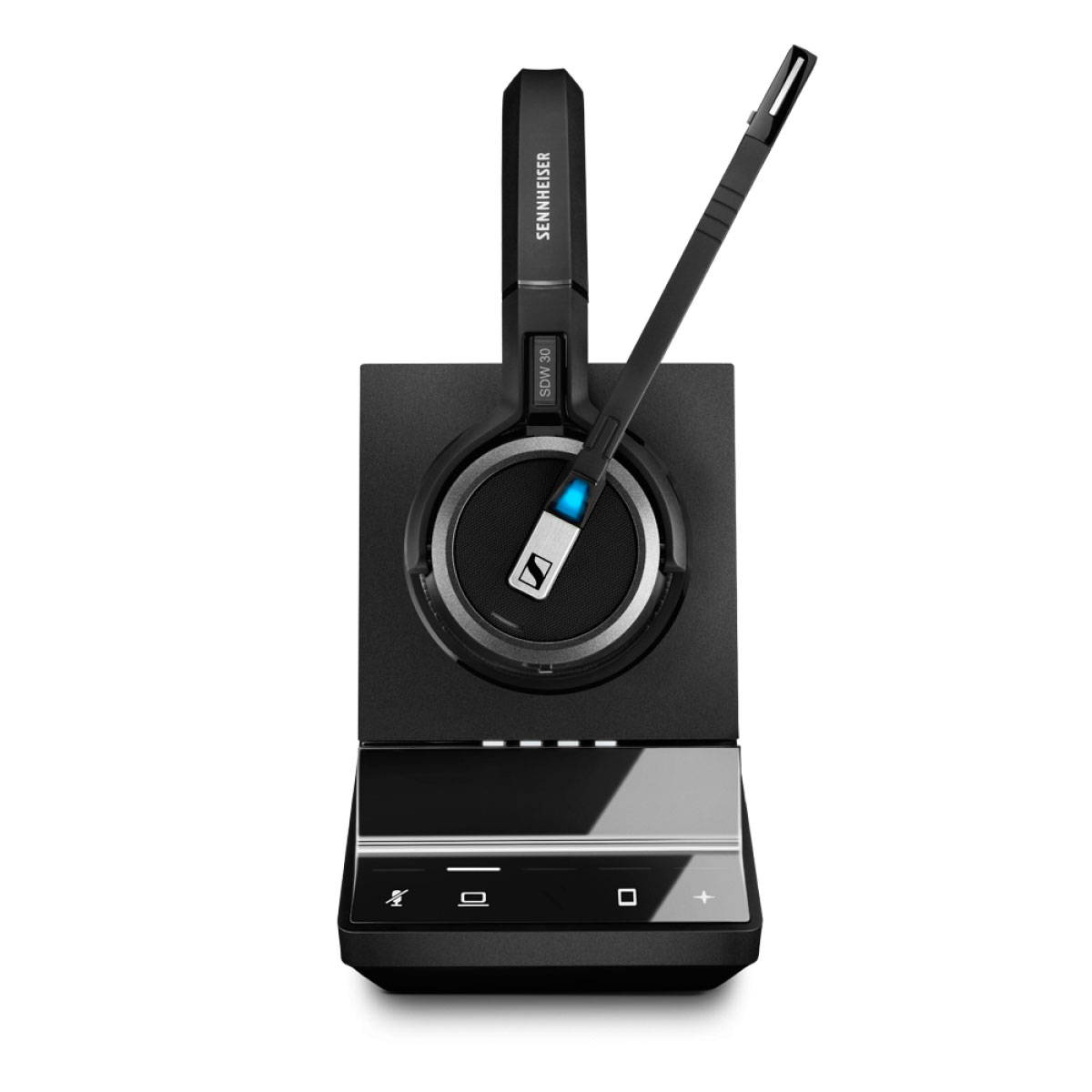 Wireless DECT Binaural headset with dual connectivity:
PC Softphone and DeskphoneSoft
leatherette ear pads
Highly suited to all-day use
Price: From £220 plus VAT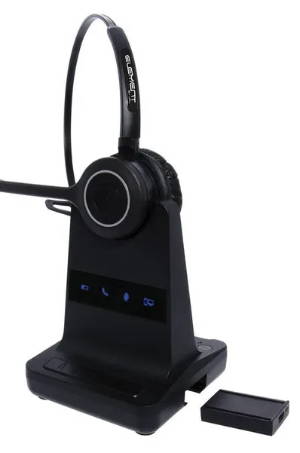 User changeable headband from single ear to dual ear
Patented universal base with slot-in cartridge drawer to accept USB or Bluetooth modules
Surround Shield™ noise cancelling microphon
Max 100m (300ft) coverage
Price: From £145 plus VAT
Moving To Wireless & Need Remote Answering?
EHS or "electronic hook switch" is an optional cable which allows you to answer a call remotely via your DECT wireless headset when away from your desk. Not essential but useful if you are away from your desk a lot and need to catch that all important call.
Top Tip* if you have the latest Bluetooth enabled Grandstream phone models then see the Bluetooth section on this page as you wont need the extra cable or EHS lead - bluetooth doesnt require it to answer a call remotely.
Bluetooth Headsets for Grandstream IP phones
Grandstream Bluetooth compatible phone models are:
GXP 2130, GXP 2135, GXP 2140, GXP 2160,GXP 2170, GXV 3240, GXV 3275,GXV 3350,GXV 3370,GXV 3380
Connection is via a USB dongle - a small usb plug which simply plugs straight into the Grandstream usb port on your phone and then pairs the headset to the phone.
Shop all Wireless headsets
Grandstream Compatible Headsets
All Grandstream IP phones are compatible with all our wired headsets that have a standard RJ plug to connect via the rear of your Grandstream phone. All our headsets (wired & wireless) are noise cancelling and are covered by a full manufacturers warranty of 12 month (most 2 years)
Using Bluetooth Headsets on Grandstream GXV & GXP series Phones:
Some models in the Grandstream GXV/GRP range will take both standard wired headsets through a dedicated headset jack (on back of phone) and you can also add a Bluetooth dongle for use with a Bluetooth headset to the following models:
GXP2130, GXP2135, GXP2140, GXP2160, GXP2170, GXV3240, GXV3275, GXV3350 GXV3370, GXV3380
What we recommend:
Most bluetooth headsets have not been designed to work well in a busy office environment. if its super quiet where you are then they will be ok, however in a normal working space we thoroughly recommend a dedicated wired professional headset connected to the headset jack on the back of the phone or a Professional DECT "not" Bluetooth wireless headset, especially if call quality is important to you.
Why do we recommend DECT wireless and wired headsets for Grandstream IP phones?
The answer is simple, noise cancelling capabilities on some Bluetooth headsets can be poor (Top tip* - choose the EPOS brand if noise cancelling is important). Where as a professional DECT wireless headset for your Grandstream will offer excellent noise cancelling, clear call quality & a much further range (100 metres plus from the phone) compared with 10-15 metres with Bluetooth.
That said, if you are based mainly at your desk or close by then a Bluetooth would be fine.
Recommended DECT Wireless headsets
Sennheiser / EPOS DW Office
Sennheiser / EPOS DW Pro
Sennhesier SDW 5015-5016
Recommended Bluetooth wireless headsets – see further up this page
Wired Headsets for Grandstream (all models)
We recommend the following wired noise cancelling headsets for direct connection to your Grandstream desk phone via the dedicated headset port on reverse of the phone:
Streamline ProVX + New ProV-XL and ProV
Fancy a FREE Trial (try before you buy)?
Setting up a free "no obligation" headset trial is super simple and quick to organise so if you are considering purchasing a min of 4+ headsets then visit the free trial page here